Support Watershed School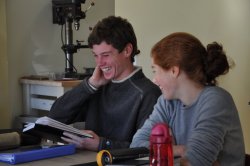 Donations
Your support of Watershed School's educational program places you on a team of hard-working, conscientious members of our community who are dedicated to supporting excellence in education, and helping our students become creative, respectful, and compassionate. Your gift will assure we can offer a diverse and rigorous curriculum, exceptional faculty, and scholarship assistance needed by more than half of all Watershed students.
Donating online is a fast, secure way to help our students develop to their full potential. Save the paper, stamps, and hassle, and use our secure donation process. The link to the right will take you to the Watershed account with our partner, Paypal. 
You may also donate appreciated securities by clicking on the link to the right for further instructions and detailed account information. 
Volunteer
If you'd like to volunteer with our fundraising efforts please contact Laura McGrath for more information: 207-230-7341.
Donate Online
---
Donate Appreciated Securities
Download Form
---
Donate By Check
Please make out checks to "Watershed School – internet donation"
Mail donations to:
The Watershed School
1 Free Street
Camden, ME 04843
---
For More Information:
207-230-7341