Watershed School Returns from Adventure in Canada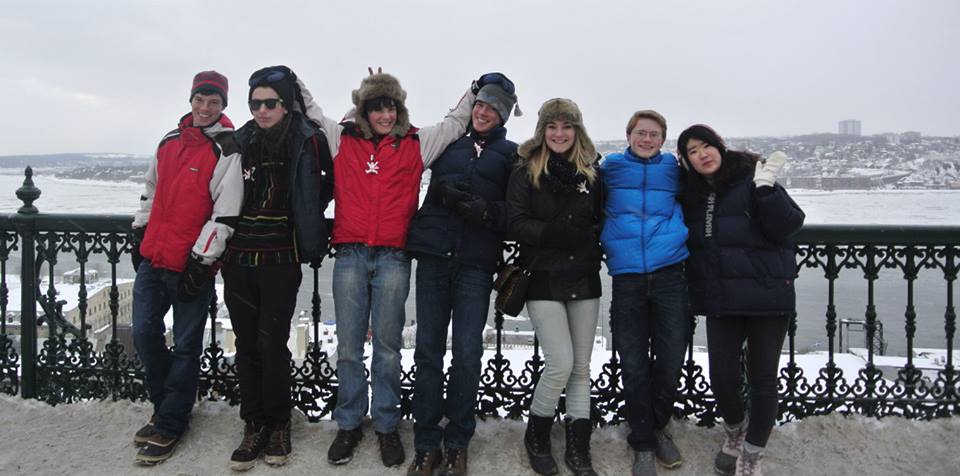 Watershed School students returned this week from their annual trip to Quebec, Canada. Students and faculty traveled to the French-speaking province in order to attend Winter Carnival. The school has attended the event for over ten years and the trip has become a favorite part of the academic calendar. Watershed places emphasis on its students and faculty as members of a community and sees travel as an opportunity to learn from one another and from new contexts.
"It was pretty wonderful because we got to experience another culture while spending time with our peers," says Louisa Crane, a junior at Watershed School. Jerin Brooks, a sophomore, adds, "It felt like a European city that I got to explore with my friends. I loved listening to the language and visiting the carnival."
Watershed School is an independent high school located at 32 Washington Street, Camden, Maine. Its innovative curriculum is dedicated to cultivating excellence, creativity, respect, and compassion. For more information about the school and its programs call (207) 230 - 7341 or visit the website at www.watershed-school.org.